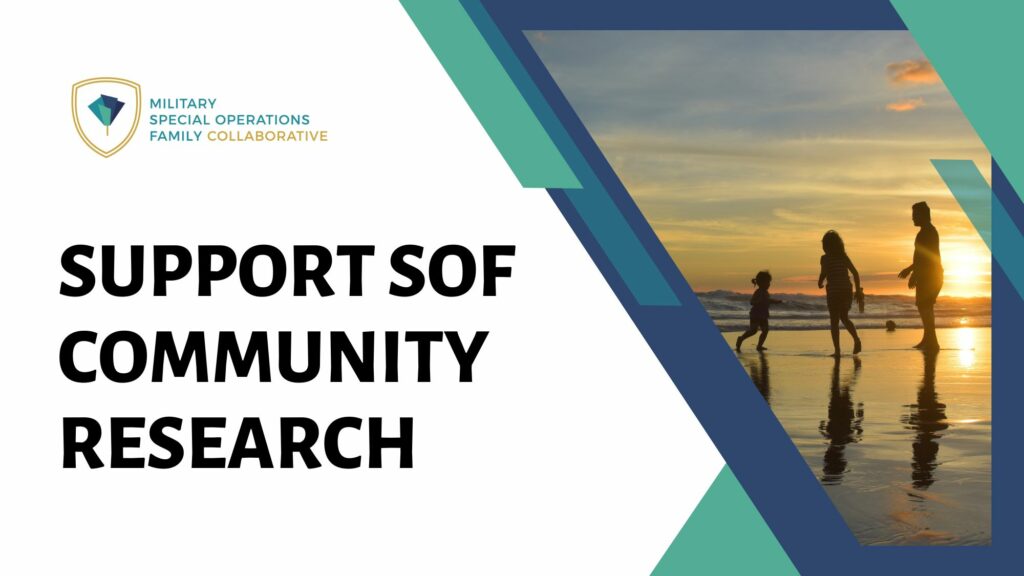 Supporting Special Operations Research
Special Operations Forces members and their families experience military service differently than conventional forces. They require specialized care, resources, and health education to address the high chronic stress and extensive service-related exposures accompanying a career in SOF. Additional barriers such as operations tempo, security concerns, and cultural values pose distinct challenges to seeking, receiving, or delivering effective care. Therefore, supporting collaborative research within the SOF community becomes vital to ensuring the health and well-being of military personnel and their families.  
Working strategically, we help to strengthen and elevate effective programs across the SOF Enterprise and community to improve performance, wellness, and ultimately SOF legacy. Targeting a systemic barrier might require building a bridge over political challenges, creating new systems, or developing a strategy for needed research. We research to understand special operations-specific needs, educate stakeholders at all levels, and connect the community to effective resources to thrive — from selection into life following military service. Once we unpack a problem, we share the information we learned through our education pillar and connect the community to competent, high-quality, and effective resources.
Our military and veteran family health and well-being initiatives rely on the generosity of individuals like you. By donating today or hosting a fundraiser, you directly contribute to the overall effectiveness of the Special Operations community and the welfare of those who have served our nation.
Scroll To Top
Skip to content