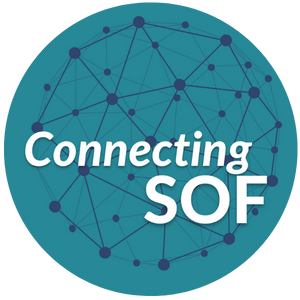 Connecting SOF is a collection of health and well-being resources to meet the unique needs of special operations families. Some resources listed here are specifically designed for special operations forces (SOF), and some are intended for a wider audience but work for SOF too. We are continually adding and updating entries, so please check back frequently to discover new resources as they are featured here.
Star ratings are currently blank and expected at the end of 2023. We invite feedback as we develop the rating rubric. See Phase Plan here.
Use the search bar and filters above to find resources that are known to be effective in helping SOF community members. We know how hard it can be to find care that works! If you know of a program, provider, clinic, or organization that provides quality care for the special operations community, please submit a new resource or provide feedback on your experience with one of these resources using the buttons below.
Special operations service members and their families experience military service differently than conventional forces. They require specialized care, resources, and health education to address the high chronic stress and extensive service-related exposures that accompany a career in SOF. Additional barriers such as operations tempo, security concerns, and cultural values pose distinct challenges to seeking, receiving, or delivering effective care. 
We do recognize these unique health, performance, and well-being needs may also apply to other populations with similar occupational demands; but for the purposes of serving our community, we focus on only the special operations community.
MSOFC considers the special operations community to be composed of any past or present service member and their immediate family members, who served in, or attached to, a special operations unit or legacy unit. Special operations units are any military units in the United States Army, Air Force, Marine Corps, or Navy that fall under the Title 10 authorities of U.S. Special Operations Command.
We consider any program, clinic, or organization designed to support the following categories of critical importance to comprehensive well-being:
Interventions and care for physical and mental health needs.

Individual, couples, youth, and family support programs.

Resources and programs that support education, employment, high-performance, or job training.

Resources or programs that support the meaningful connection of individuals or family units.
We rely on community members, partner organizations, and engaged providers to share information on potential entries. Once received, we work to balance community feedback, provider information/feedback, and our own evidence-based requirements for cultural competency, quality, and sound ethics. The rating is public and may be disputed or enhanced by providing supporting evidence or requesting assistance. 
A provider or organization who would like to dispute or improve their fit rating should reach out to our staff and express their concerns. We will work to verify any information and discuss findings with the host organization/provider. 
Fit resources are 1. culturally-competent, 2. evidence-based or effective, and 3. high quality and ethical providers or programs striving to fulfill one or more aspects of comprehensive well-being needs. MSOFC considers each of these three criteria to determine "fit." 
We ground comprehensive well-being in three main components compiled from research across the disciplines), which we call the 3 C's:
Control: physical and mental health to include illness and injury, ability to manage stress, nutrition, fitness, and sleep
Competency: ability to recognize and pursue personal and family goals/vision/mission
Connection: meaningfully connecting to people and resources that support the health of the other 2 c's
Culturally-competent resources strive to provide relevant resources in a manner that acknowledges unique SOF community characteristics and prioritizes flexibility and curiosity in their engagements. Typically this requires adapting existing evidence-based or quality resources to the SOF population. This can also be done by way of deliberate, humble, and curious practice or it may demand education/training to gain a specific familiarity to the unique considerations for the SOF community. 
MSOFC can provide further education and training on how cultural competence should be married with evidence-based practices to support comprehensive well-being.
Effective resources strive to intentionally and thoughtfully apply specific science, education, legitimate knowledge/information to meet, support, or fulfill well-being needs. Effective resources are deliberate and informed resources, but for various reasons, there may not be adequate evidence to support their relevance or effectiveness. 
Evidence-based resources have a research-grounded design and are informed by an evidence-based methodology. They do not blur, confuse, or mix targeted outcomes with research or evidence that is not clearly associated with a specific outcome. 
High quality resources orient from efforts and organizations with legitimate entities with responsibility and or authority.
Phase 1: Star ratings are currently blank for all entries as we collect feedback on the directory and develop the rating criteria and rubric. To share in the development of the rubric, MSOFC encourages organizations and individuals to submit resources and provide details to demonstrate how the resource aligns with the criteria for a SOF "fit" resource: SOF Competency, Evidence-Based & Effective Care, Quality & Ethics.
Phase 2: (Expected late 2023) Star ratings will be added and the rating rubric will be public and transparent.
Phase 3: The platform will scale over time to stimulate providers and programs to seek education and training to improve comprehensive well-being care and delivery for SOF through certification.
Please take a minute to help identify and/or provide feedback on the fitness of resources for the SOF community. 
If you are a health care provider or nonprofit/organization interested in being included in the directory, please submit a resource here.

If you are a health care provider or nonprofit/organization seeking to improve your programs or to begin to provide effective programs for the special operations community, please email our team to learn about our education and training resources.

If you see information that needs to be updated or would like to share your personal experience with a resource, please provide feedback here.
Please Note: We make every effort to provide the most accurate information available at the time each directory entry is created and/or reviewed, but we make no guarantees as to the accuracy. Please check with the point of contact provided for current funding and cost information.
Crisis Resources
ADDITIONAL RESOURCES