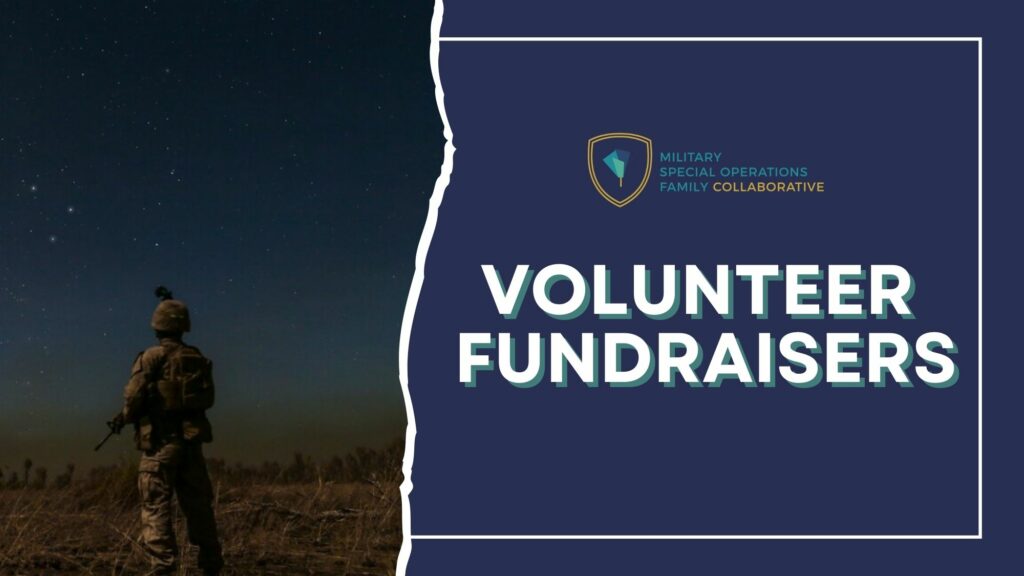 Host a Fundraiser to Support the SOF Community
We believe that community-driven efforts are the key to creating lasting change. MSOFC aspires to be a living and breathing collaborative effort of SOF families and supporters able to take action on needs as they arise throughout our special operations community. That's why we are excited to announce our new Volunteer Fundraising Toolkit (link), designed to empower individuals like you to host online and in-person fundraisers. By utilizing this toolkit, you can make a significant impact in your community and beyond. MSOFC is the only nonprofit public health initiative invested in bringing relevant, effective, and high-quality health and wellness information to the special operations community.
We exist to ensure the resources and care directed at our nation's elite warfighting community work and resonate with our families. Help us further our mission to equip and enable SOF families to thrive by adding certainty to the family journey. With our Volunteer Fundraising Toolkit, you can impact and ignite change in the SOF community. Whether you host an online fundraiser or an in-person event, your efforts will directly contribute to our mission and help us continue to offer health and well-being events, programs, and resources.
Download our Volunteer Fundraising Toolkit (link) today and get started on your journey as a change-maker in the SOF community. Together, we can create a wave of positive change in our community!
Scroll To Top
Skip to content