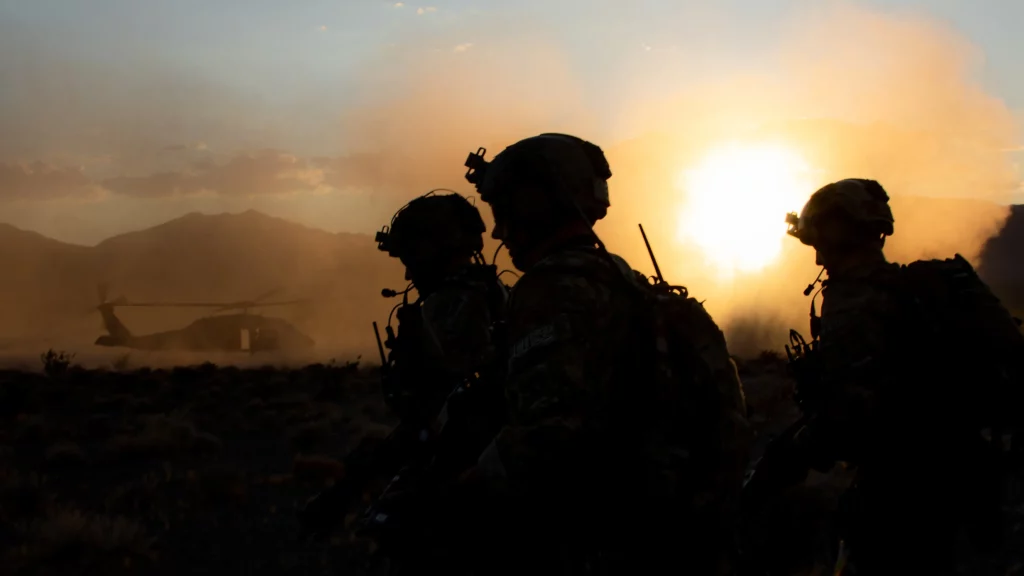 Therapy is More Than Just Talking
There's a common misconception that therapy just means sitting in a chair and talking for 45-60 minutes. Although approximately 75% of patients benefit from "traditional" talk therapy, dozens of other psychotherapy practices offer alternative and complementary avenues for healing and support. This is particularly beneficial for special operations service members, veterans, and families who face unique lifestyle, psychosocial, health, and/or neurobiological barriers to care. Moreover, data collected from MSOFC indicates that operators postpone seeking help for physical and invisible wounds for an average of thirteen years and three months. So, it's crucial to identify and offer a variety of clinical approaches to care.
The following programs employ master's-level clinicians with national credentials and/or state mental health licenses, enabling them to operate effectively in clinical environments and within community and nonprofit initiatives. Programs that mental health professionals do not facilitate are explicitly categorized as "non-clinical," however, they actively contribute to fostering positive mental health outcomes for the SOF community.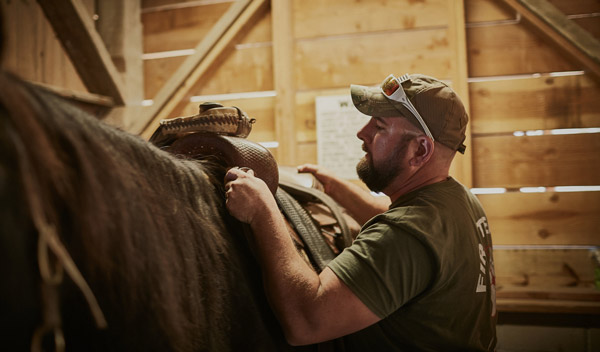 Art Therapy
Did you know the DoD and VA have supported active duty and veteran art therapy programs since the Vietnam War? Art therapists are mental health clinicians who facilitate non-verbal and verbal self-expression and reflection through the art-making process and the resulting artwork. Processes and materials used in sessions include collage, photography, leatherwork, painting, digital art, clay, weaving, and more. Use the American Art Therapy Association search tool to find a local art therapist. Art therapy is offered within the DoD and VA Creative Forces program, Warriors Heart, UNC THRIVE Program, UF Brain Wellness Program, and UC Marcus Institute for Brain Health.
Equine Therapy
Equine therapy, or equine-assisted therapy, involves connecting individuals to horsemanship as a way to help improve mind-body connection, self-esteem, and emotional processing. Many equine-assisted therapies facilitate adaptive riding to meet each individual's unique needs and abilities. The ongoing Man O' War Project at Columbia University's Irving Medical Center is the first university-led study to determine equine therapy's effectiveness in treating veterans with PTSD! Equine therapy is available at Trails of Purpose, The Wounded Warrior Project, and War Horses for Veterans (non-clinical).
Music Therapy
Music has been integral to warfare and military life throughout human history. Music therapy harnesses the power of music and instrument playing to help address and improve self-esteem, expression, mindfulness, and teamwork. You don't need to read music or know how to play an instrument to participate in sessions! Music therapy is available through the DoD and VA Creative Forces program, Boulder Crest Foundation (non-clinical), and CreatiVets (non-clinical). Or, use the American Music Therapy Association search tool to find a local music therapist.
Play & Sand Therapy
In family and child therapy, dolls, Legos, sand, and other play-based items or materials are used as therapeutic tools that allow participants to explore and process their thoughts, emotions, and experiences. There was also a 2006 study on sand and play therapy with active-duty soldiers and their families! To find family and child therapists who incorporate these modalities into sessions, check out the Cohen Military Family Clinics and SOF Network.
For more programs and resources that meet the distinct needs of special operations families, visit our free resource directory, Connecting SOF.
Scroll To Top
Skip to content