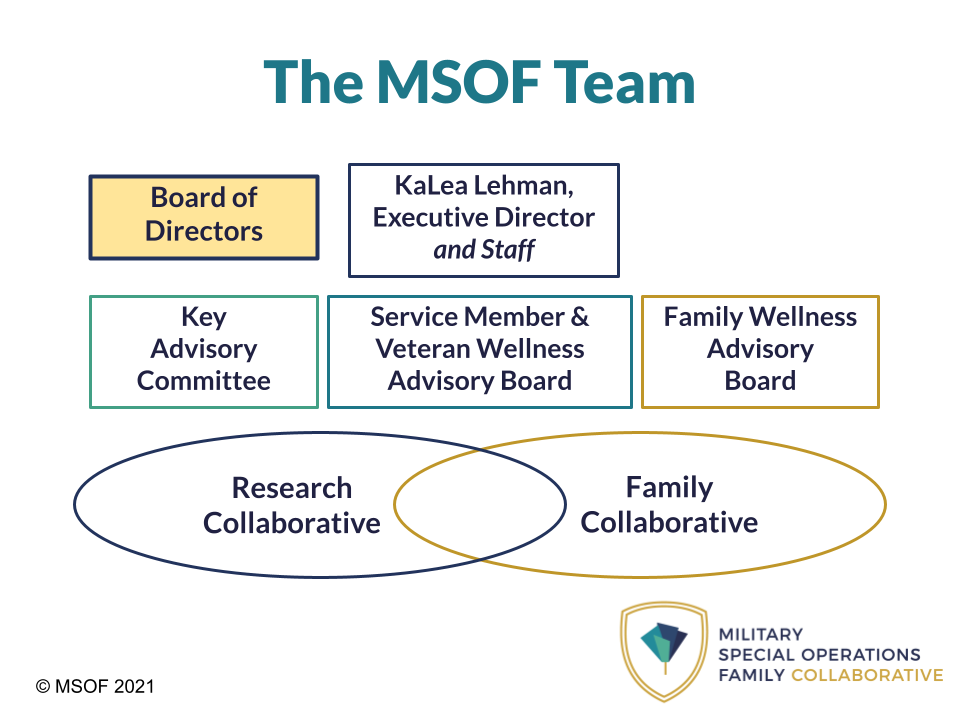 Join the MSOF Health Advisory Boards
MSOF seeks SOF Service Members, Veterans, and Spouses who are invested in the health and legacy of the special operations community to join our Advisory Boards.
The Military Special Operations Family Collaborative is a nonprofit public health initiative for the special operations community. We are working to change the healthcare paradigm in special operations from one focused on illness, disease, and disability to a vision of health, high performance, and lifelong happiness for the SOF family. We believe resources and care should meet the specific long-term needs of SOF, take the whole family into account, and be trusted, efficacious, and evidence-based. As a trusted collaborator, we harness grassroots level feedback and broad stakeholder support to shape lasting, systemic change for SOF families and national security.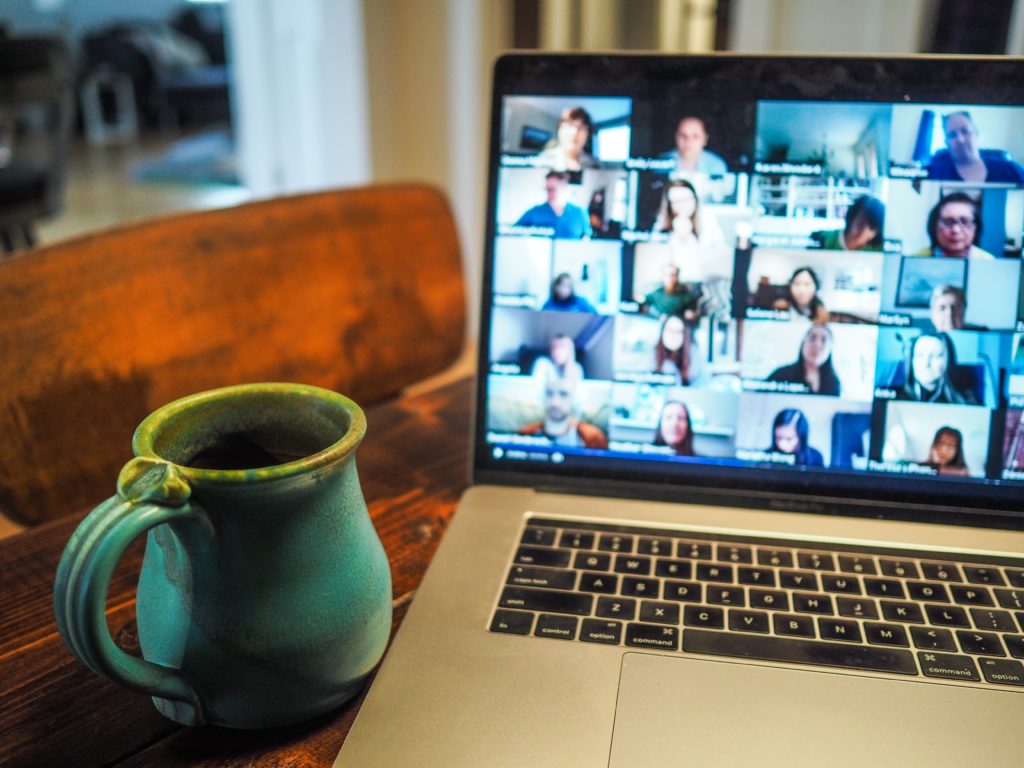 We focus on identifying gaps in care and eliminating systematic barriers to care through three pillars of action: Education, Research and Connection. Our activities include SOF-specific health education for all stakeholders (families, leaders, providers, organizations, etc.), direct referrals to SOF-vetted treatments and resources, collaborative clinical research and community surveys, and program consulting and evaluation services.
How the MSOF Advisory Boards work
MSOF's two Advisory Boards each play a key part in this collaborative approach. During quarterly virtual meetings, board members identify wellness needs, gaps, and barriers, share community resources, and provide feedback on courses of action or issues related to SOF family health and success. Each board consists of members from the relevant SOF community they represent (i.e., SOF service member/veteran vs spouse/family member), but both boards serve the community wellness mission.
As MSOF moves into 2022 we want to leverage our Advisory Boards to ignite the systemic change. The first meeting for 2022 will happen in March and repeat quarterly. We would like the Boards to be active, engaged players in our partnerships and programs to unify the community narrative around health, well-being, performance, leadership, and legacy.
The ideal MSOF Advisory Board Member will:
Be an enthusiastic advocate of the MSOF mission (SOF community well-being), internally and externally
Set, monitor, and uphold high standards of ethical leadership at all levels
Attend virtual quarterly meetings and actively share open data, insights, ideas (as relevant) and otherwise engage with the topics being addressed by the Advisory Board
Be a member of, and have current connections to, the community relevant to the board to which they are applying (i.e., SOF service member/veteran vs spouse/family member)
Commit to serve a term of 1 year, renewable
Apply Here, no later than 31 Jan 22:
SOF Service Member and Veteran Health Advisory Board Candidate Application: https://forms.gle/73tD9FCr9C9KPgyd7 

SOF Family Health Advisory Board Candidate Application: https://forms.gle/ZcdpLTRtJFpiWLu86
Scroll To Top
Skip to content