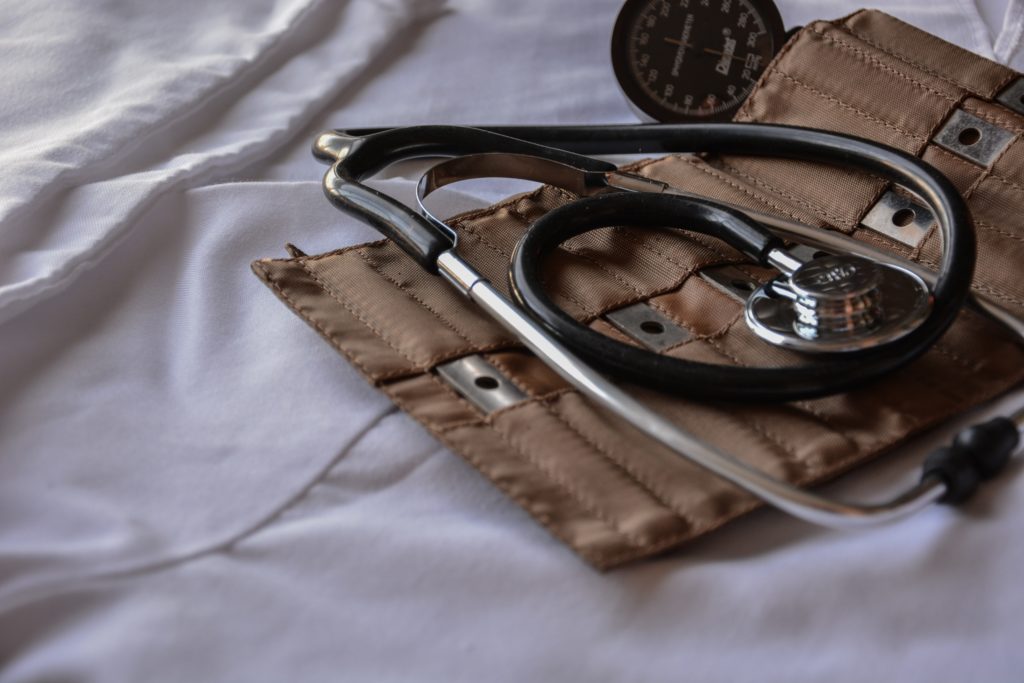 Healthcare for Those at the Edge of War
What Keeps Elite Military Service Members From Health Care They Need?
Our elite warfighting community has a unique healthcare problem. They have access to the best of care – emergency care – on the battlefield and the worst of care – acute care – at home. You might be curious how this situation is even possible. How can you have access to the best life saving care in the field and such limited access at home?
Special operations service members have a medical team that is exceptional. They go above and beyond to provide top care, and much time and attention goes to medicine associated with their mission – battlefield care. Shot on a mission? Doc's got you. Blown-up by an IED? The Delta is trained to the highest degree possible to keep you alive. The medicine delivered for catastrophic injuries is phenomenal and the spirit of a warrior to overcome is awe-inspiring; however, those qualities unfortunately don't translate to effective care for the kind of injuries that may not be considered catastrophic – but are no less life-threatening over the long term.
Getting appropriate care to all people is complicated, but few communities have as many hurdles to effective care as the special operations community. This is the opposite of what most people assume because, for the most part, barriers to care for Special Operations Forces (SOF) are systemic barriers rooted in policy challenges. Many of these systematic barriers directly limit routine, non-emergency healthcare available to warriors because they perpetuate stigma, limit awareness, or simply make care delivery too slow, inefficient and frustrating. This is the reality for chronic, non-emergency care for both active duty and veteran SOF.
So let's start from the top. Key policy-related challenges for warrior, non-emergency care are:
Operational Tempo – Whether they are home or away, special operations mission and training tempo is filled with uncertainty. For the force and family, it is a persistent, high stress environment where the service member is typically away upt to 8-10 months of each calendar year. Getting referrals, making appointments months out, and being home long enough to receive proposed treatments often prevent operators from even beginning to address health concerns – much less completing long-term treatments.
Lack of Research – To date, there has been no research funded to understand the impact of a full career spent in SOF – a high, persistent stress environment. This means we know very little about the career health impacts and needs of our professional warfighting force. Thus, healthcare providers, military leaders, and the operators themselves do not have the evidence necessary to make informed choices about appropriate healthcare.
High Rate of Complex Health Challenges – SOF often experience unique and complex health challenges tied to unique exposures and a career characterized by a high allostatic load (high, chronic stress). These health challenges can be complicated to efficiently diagnose and successfully treat without specialized, integrated care. Military and civilian healthcare systems are not designed to address this complexity, resulting in ineffective care and unsatisfactory outcomes.
Unique Social Wellness Needs – Special operations force and family move less and deploy more than military peers. This means the resources they need and often the reasons they need them are different. For example, health and wellness needs for deployment 1 are very different from deployment 15. Current family support and behavioral health providers offer a dizzying array of programs, but they are of little-to-no use if they aren't targeted to the distinct needs of the community they serve.
Even when SOF service members and veterans actively try to seek care, they often find no relief for their physical or invisible pain due to these system-related barriers to care. You don't have to look far for the warrior who scaled a mountain to find hope and relief, but found few healthcare providers with adequate expertise and frankly commitment to deliver the life-saving care that is needed. This creates a self-fulfilling prophecy within the mind of the warrior that care is impossible to find, so why even try?
Here are a few of the reasons SOF warriors quit seeking care, resort to unhealthy or destructive coping mechanisms, and unfortunately die by suicide at much higher rates than their conventional servicemember peers:
No Time – SOF training and mission demands allow too little time to work in routine or needed medical care for the force and family.
Cost not Covered – There are special clinics designed to diagnose, treat, and care for SOF veterans and families, but due to the way healthcare business is conducted, these costs typically fall on the shoulders of servicemembers or charitable organizations.
Physical Toughness – There is medical evidence that SOF warriors have a unique pain threshold. It is typical for SOF to under-report pain and physical health injuries.
Self and Family Awareness – When there is consistent change in your life and many peers in your social circle experience similar struggles, it is a challenge to be aware of health problems..
Never Quit – SOF service values impact wellness. SOF are less likely to "take a knee" and opt out of a deployment to care for themselves because of their commitment and practice of physical and mental toughness.
Reputation Driven – The need for an excellent reputation limits self awareness and minimizes help-seeking behaviors.
Now that you know some of the unique barriers elite service members face when seeking routine and acute medical care, go tell a friend. These warriors who committed significant portions of their life to the most grueling military training and missions need your awareness and care.
Scroll To Top
Skip to content