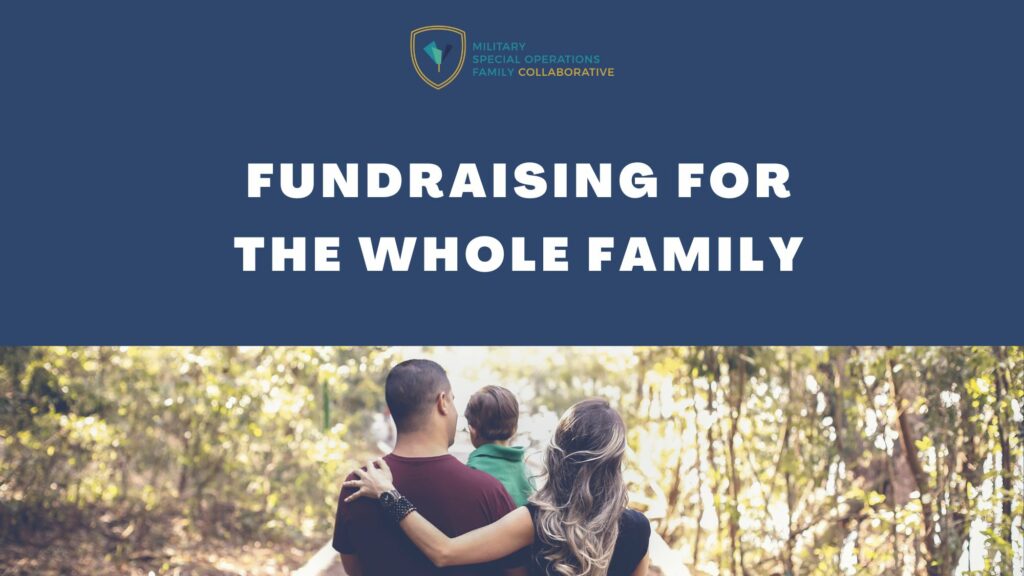 Fundraising Ideas for the Whole Family
We firmly believe in the importance of family and its impact on health, military readiness, and unit legacy. As we work together to support our community and raise funds for worthy causes, we understand the significance of family-friendly values in all our endeavors. In our Volunteer Fundraiser Toolkit, we present various engaging ideas that promote physical and mental well-being and strengthen the bonds within our community. From active outdoor activities to creative virtual events, there's something for everyone to enjoy while contributing to a meaningful cause.
Physical Activities
Workout Class at a Local Gym: Partner with a nearby gym, yoga, or Pilates studio to host a fitness session, allowing participants to exercise together while supporting a charitable cause.
Paintball and Laser Tag: For adrenaline-fueled fun, plan paintball or laser tag events where families can bond while engaging in friendly competition.
Sports Events: Host friendly sports tournaments like soccer, basketball, or volleyball, bringing families together to cheer on their teams and foster a sense of camaraderie.
Family-Oriented Gatherings
Game Night: Organize board games or trivia nights where families can enjoy some wholesome fun, laughter, and healthy competition.
Family Nights at Local Breweries: Partner with local breweries for family-friendly evenings, with activities for kids and adults, while raising funds for a good cause.
The Warrior's Table-themed Potluck or Cooking Class: Celebrate the SOF community through a potluck or family-friendly cooking class featuring dishes from The Warrior's Table.
Virtual Fundraising
Create a Holiday, Birthday, or Giving Tuesday Fundraiser: Encourage supporters to donate in honor of special occasions, promoting the spirit of giving throughout the year.
Add Donation Links to Social Media Pages: Utilize the power of social media by including donation links on your organization's Facebook or Instagram profiles.
Host Live Stream Classes or Tutorials: Engage the community virtually by hosting cooking, workout, or yoga classes via live stream platforms, making them accessible to everyone.
We exist to ensure the resources and care directed at our nation's elite warfighting community work and resonate with our families. Help us further our mission to equip and enable SOF families to thrive by adding certainty to the family journey. Remember, ideas specific to your local unit, community, or time of year are always welcome!
Download the Volunteer Fundraiser Toolkit and contact development@msofc.org
Scroll To Top
Skip to content