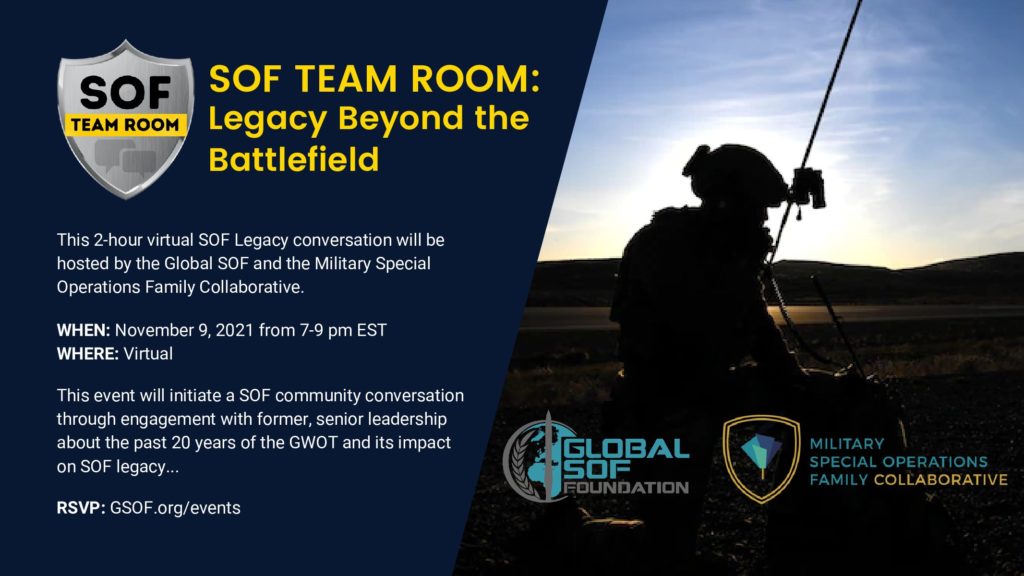 SOF Team Room: Legacy Beyond the Battlefield
Join this critical conversation on November 9th
Following the the end of the War in Afghanistan & 20 years of the War on Terror, Special Operations Forces (SOF) service members, veterans, and spouses alike are struggling with the many sacrifices made over the past two decades. There is a critical need for honest conversation within the community, and MSOF invites you to join us in making it happen.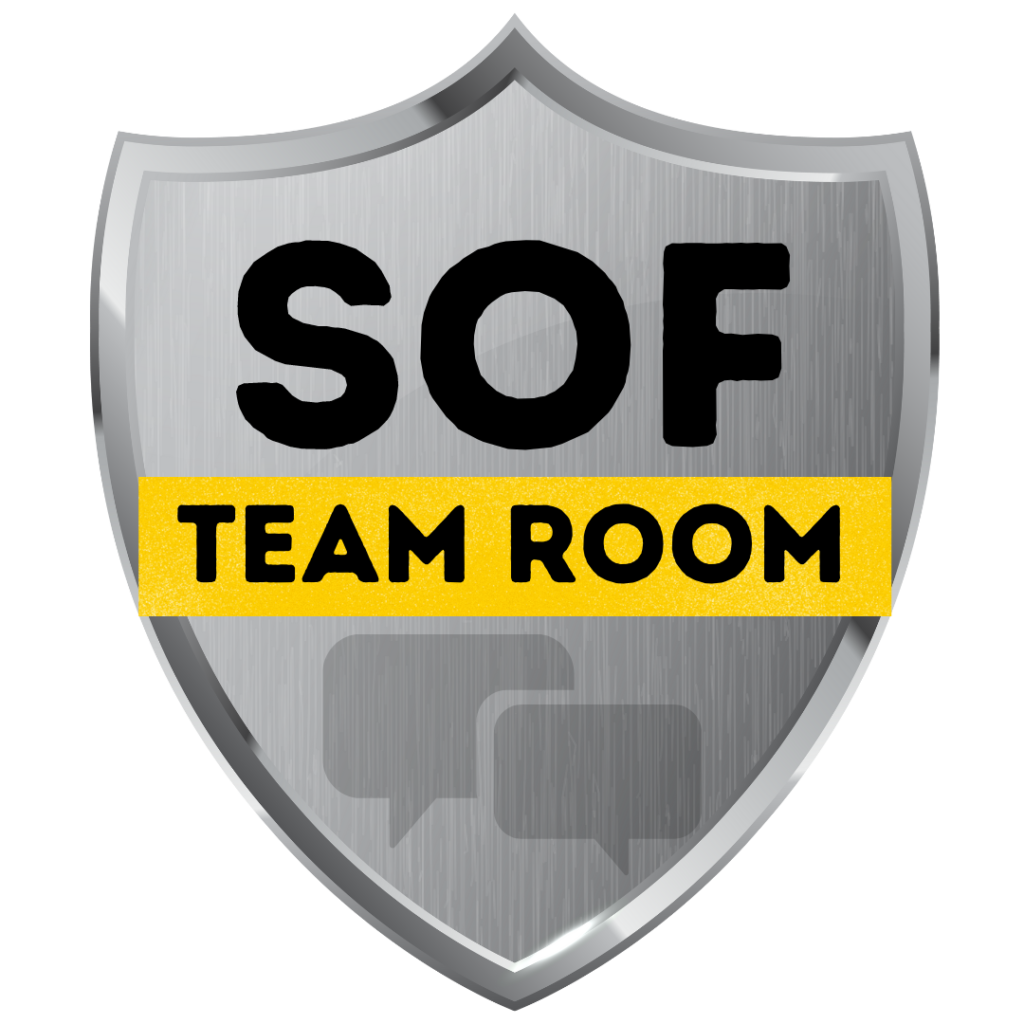 In partnership with the Global SOF Foundation, we are hosting the virtual SOF Team Room event "Legacy Beyond the Battlefield" on Nov 9 from 7-9 pm EST. We are honored to host LTG (ret) Mike Nagata and CSM (ret) Bill Thetford in a discussion reflecting on the meaning of a long career in special operations and the challenges facing SOF legacy. These conversations will be moderated by Dr. Preston Cline of Mission Critical Team Institute and Dr. Chris Frueh, a clinical psychologist and lead author of the "operator syndrome" paper.
Between the opening conversation on SOF service and the closing discussion on SOF legacy, the event will feature health and performance workshop sprints. All attendees, including SOF family members, will have the ability to pick two workshop sprints to attend, which will feature partners such as All Secure Foundation, Warrior's Angels Foundation, Warriors Heart, Home Base, SEAL Future Foundation, Herb Thompson author of Transition Mission, and others. Each of the workshops will provide actionable resources to participants. Service impacts the physical body, our heart and mind, and the people to our left and right. Each of these are critical to continued success, high performance, and a building or keeping a solid legacy.
Whether you are an active leader, SOF veteran, or a SOF family member processing your thoughts and acknowledging your emotions is an important task for you and those around you. Wherever you find yourself – in rage, confusion, betrayal, sadness, surprise, shock, numbness, agreement or relief – know your service, dedication, and leadership mattered. It mattered on the battlefield, and it matters in ongoing SOF missions and service. It matters in your community, and it matters at home.
Your legacy continues after service. It becomes part of the SOF legacy. Newer generations of SOF service members need to hear the stories, lessons, and wisdom of those who served before them. History matters, unit history matters, and it means your story and view matter.
The Military Special Operations Family Collaborative is proud to co-host this event with the Global SOF Foundation. We are thankful for our featured speakers and presenters. This is an important community conversation that needs to happen and continue to happen. If you would like to sponsor this event, please contact us. Otherwise, please register ahead and share news of the event with your friends, family, and broader networks.
Best,
KaLea Lehman, MSOF Executive Director
Scroll To Top
Skip to content