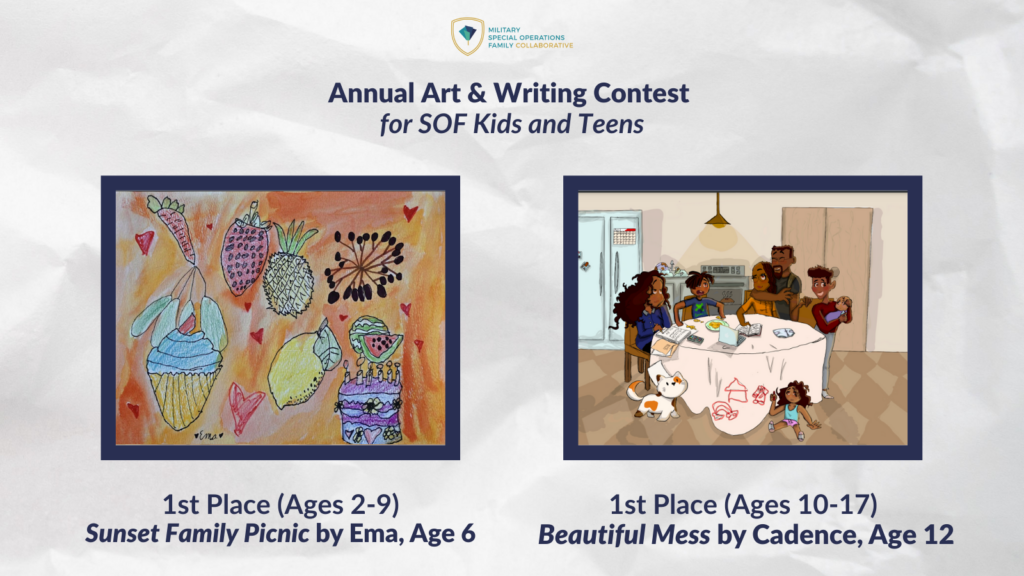 SOF Kid Art Contest Winners 2023!
Judging has concluded and we are thrilled to announce the winners of our Art Contest for SOF Kids in honor of Month of the Military Child. This year's theme was Family Dinner, and the kids came through with some beautiful submissions.
Thank you to all SOF youth who participated in the contest. We encourage you to continue your creative pursuits!
Click through to see all of the creative artwork submitted by SOF kids!
Scroll To Top
Skip to content