Resources on Stellate Ganglion Block and Psychedelic Medicine for the Special Operations Community
The SOF Health Deep Dive was a Success
Thank you to the health experts, participants, and moderators who made our first-ever SOF Health Deep Dive virtual event a success. Full of reliable information, audience Q&A, and a few spontaneous testimonials, the replay below is a must-view for any member of the Special Ops community wondering if Stellate Ganglion Block and Psychedelic Medicine might be right for them or someone they care about. Keep reading for the key takeaways, answers to further audience questions, and an exhaustive list of resources on each topic. Get in touch with the health experts directly, or feel free to email us at home@msofc.org. If you attended the Deep Dive and haven't yet filled out the post-event feedback survey, please help us to make future events even better.
SOF Health Deep Dive Replay
General Resources
(Jump to Psychedelic Medicine)
Summary of Stellate Ganglion Block (SGB) for Special Ops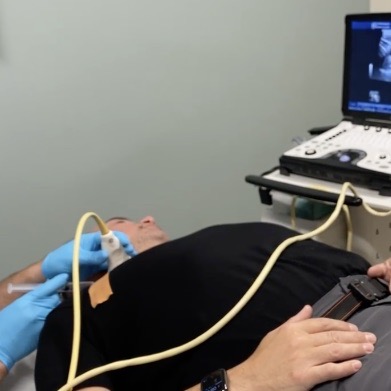 SGB is not a fix-all, but evidence supports this procedure as a compelling, simple, and safe treatment option that significantly reduces post-traumatic stress symptoms and helps individuals engage in meaningful therapy for lasting impact. Prior to seeking SGB, involve your medical provider and family in your care. SGB should be paired with trauma-focused talk therapy. Prior to administering an SGB, you may be asked to complete a symptom check-list (PCL-5 or GAD-7) or be referred by a behavioral health provider.
A good SGB provider should have experience treating trauma and spend time talking with the patient. It is also better to look for a provider skilled in ultrasound-guided SGB. Sedation is typically NOT needed and may increase both the risk and the cost of the procedure. Some individuals benefit from a single SGB treatment, but many who benefit from SGB may elect to have subsequent SGBs months to years later if symptoms creep back up. Average cost is $1,000 – $3,000 (not covered by insurance but often supported by nonprofits). *Please refer to the event video and linked resources for more information.
SGB Resources
SGB Q&A
Question: Is there a list or better method than google to find providers that can perform SGB? For active duty and Veteran/civilian? Answer: Yes. If you want to see who the DoD has officially vetted as SGB providers, the most reliable source is The National Resource Directory. Here is The Stellate Institute, in the National Resource Directory.
Question: Do studies show any impact on the outcome of sleep, substance abuse/withdrawal, or other co-morbidities with PTSD? If there isn't evidence in studies, can you comment anecdotally? Answer: Yes, here is the link to a study addressing this question. 
Question: Are there services or educational opportunities for families and partners? Answer: Not that we are currently aware of.
Question: As a provider, I would like to know about the protocols. Answer: The best resource for papers is https://thestellateinstitute.com/.
Question: Where can providers get certified/trained and/or involved? Answer: Training is typically done through ACGME fellowship. Currently, We are not aware of another mechanism.
Still have questions or want to reach out to experts on SGB?
Dr. Jim Lynch – Email: drlynch@rosm.org  Phone: The Stellate Institute: (410) 505-0530
Dr. Jeff Tiede – Email: Jeffrey.m.tiede2.civ@mail.mil
Summary of Psychedelic Medicine and Assisted Therapies for Special Ops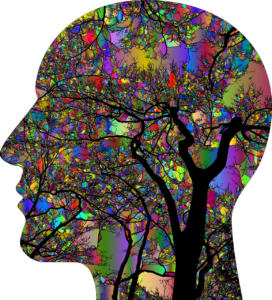 New research on psychedelic medicine and assisted therapies seems to show certain substances (including MDMA, psilocybin, ketamine) may be a powerful alternative intervention for stress- and trauma-related symptoms including PTSD, depression, suicidality, addiction, and Traumatic Brain Injury. Psychedelic substances seem to stimulate synaptogenesis and neuronal regeneration, and leave the body relatively quickly. This rapid synaptogenesis, in combination with safe and supportive therapy, can open space and build a foundation for people to do really deep and meaningful work, often in a short period of time. It is critical to consider "set and setting." Careful preparation includes setting intentions, exploring expectations, building a sense of safety with the providers/facilitators, working on building mental and physical health promoting behaviors, and then also engaging in integration work where there is opportunity to carefully and thoughtfully process anything that comes up during the dosing session(s). In the future, they may offer an alternative to multiple, daily prescriptions common in mental healthcare today such as traditional antidepressants (SSRI).
Psychedelic Medicine can be very challenging to access in the US should be paired with therapy. It is critical to carefully vet psychedelic providers/options. Care should always include consultation from a medical provider and family as there are risks to these interventions, just as any interventions – they are not safe or appropriate for everyone. It should always be intentional and take place in a safe and supportive environment. Most psychedelic medicines increase both heart rate and blood pressure, which can put you at great risk. It is important to note that currently in the US, ketamine is the only medicine in this class that has FDA approval. All others are currently illegal and can be legally accessed in the US only in the context of clinical research studies (see clinicaltrials.gov to explore research studies in the US). There are organizations that work with veterans that can offer options for treatment outside of the US (VETS, Heroic Hearts, The Hope Project). Psychedelic treatment ranges significantly in cost ($30,000-$40,000), depending on the medicine(s) being used, the setting (ketamine clinic in the US vs retreat in Mexico, etc.) 
**It cannot be overstated that psychedelic options are not legal for any Active Duty military personnel. Active duty military members are subject to UCMJ for seeking psychedelic options to include ketamine. 
Psychedelic Medicine Resources
Psychedelic Medicine Q&A
Question: Where can providers get certified/trained and/or involved? Answer:  If you are already a therapist, there are some good programs. Multidisciplinary Association for Psychedelic Studies (MAPS) has a 100 hour training program that is very good, though MDMA focused. There are other programs. California Institute of Integral Studies (CIIS) is one that does a hybrid model. CIIS' Center for Psychedelic Therapies and Research.  Fluence has good training as well. Fluence offers continuing education and certificate programs for licensed professionals and advanced graduate students in psychedelic integration and psychedelic-assisted therapy. 
Question: Are there specific psychotherapeutic modalities that are ideal to accompany psychedelic medicine? Answer: The therapy used with psychedelic medicines are generally not overly manualized, they are more supportive in nature; however, there are sometimes aspects of mindfulness, Acceptance and Commitment Therapy (ACT), Person Centered Therapy (PCT), etc.
Question: Are there discussions going on yet between the researchers regarding "return to shoot" or "return to operating" protocols after the use of the medications? More specifically, is there a perception that clients/patients may lose their jobs due to seeking Psychedelic Medicine? Answer: There have been many discussions about the potential of these interventions to support active duty military personnel in being able to "return to shoot" or "return to operating." Currently there are no active studies going on to evaluate this and characterize this potential. The DoD has approved some studies with ketamine in active duty personnel; however, to date, no studies have been approved with other psychedelic medicines that include active duty personnel. This is a critical area of study and consideration and hopefully we will see this in the near future.
Question: Is there a list of possible research studies seeking participants? Answer: https://clinicaltrials.gov/ will include all research studies in the US. You can search by symptoms (PTS, depression, addiction, etc.), by medicine (MDMA, psilocybin), etc.
Question: What are some reputable organizations helping connect individuals to safe options?Answer: Vet Solutions, Heroic Hearts Project, The Hope Project 
Question: Are there supportive services or education opportunities for families and partners?Answer: All of the above (Question 5) organizations offer useful information on their websites, offer coaching, etc. VETS offer a brief video workshop that has good information. The Hope Project especially offers support for spouses whose partners are engaging in psychedelic therapy.
Still have questions or want to reach out to the experts on psychedelics?
Dr. Lynnette Averill – LinkedIn or lynnette.averill@bcm.edu
Dr. Bob Koffman – rlkoffman@gmail.com
*As an Amazon Associate, MSOF earns from qualifying purchases. All affiliate income is applied to our charitable non-profit mission.
Scroll To Top
Skip to content